Valentine's Day is on the way!
Time to find something special for your "Boo". Whether your lover is a home-body, a fashionista (or fashionisto), the practical type, or an undercover vixen, we have the perfect gift (and price point) for you!
Click on each photo for more information on where to buy!
Socks, bow-ties, lapel pins and more for the dapper man in your life! Use code JUSTTEV for 15% off on Valentine's Day Socks! Check out the monthly Sock Club Subscription, a great gift!
If your guy has sensitive skin, suffers from razor bumps, or has to shave often, the Bevel Shaving System offers a proven solution to the razor bump dilemma. Great products and elegant presentation!
For the man who appreciates a unique liqueur, Rivulet is an award-winning addition to any collection.
For Her:
If your lady loves Statement Necklaces and Blingy Bracelets, Traci Lynn Jewelry has something she'll love!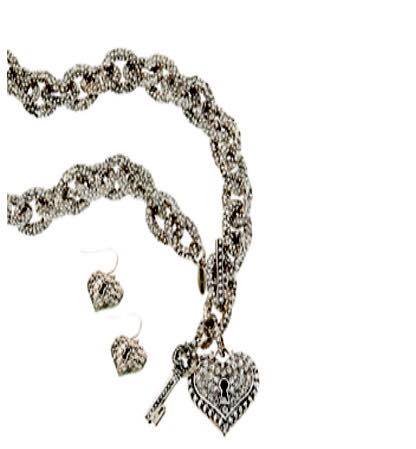 Why put it in a card, when you can wear it on a shirt? MarriageTees.com has a wide selection of t-shirt designs that will show your loved one exactly how you feel!
One way to relax on a romantic Valentine's Night is by sharing a bottle of Love Cork Screw wines... And while you're at it, throw in a Head Over Heels candle to set the mood!
Ooohhh La La!!! Surprise your honey with a day of pampering that ends with a boudoir photo shoot! Professional studios like Velvet Rope Boudoir in NJ can make any woman feel like a goddess, with photo keepsakes she'll treasure forever!
Comfy Lingerie from Hips & Curves
Valentine's Day is known for lingerie, but the lady in your life will be excited to receive a comfortable ensemble from figure friendly lingerie-maker Hips & Curves! Click the picture below for this outfit and more!
Single? No Problem! This is for you!
Hips & Curves hasn't forgotten about the Single Ladies! Click below for this Fabulously comfortable tee!
What are you giving your Lover for Valentine's Day? Share your ideas with us!
Happy Shopping!!