I love Jamaica!!!!! [but also] I love the FOOD in Jamaica, mon!!!!
Last week I had to make a quick jaunt to the Land of Wood and Water to handle some family business. That short trip was heaven; hot sun, amazing tropical views, crystal blue water, and the spicy, fresh, delicious goodness of local Jamaican food. I want to go back!!! Jamaica has some of the world's best flavors and unique dishes. Food is as much a part of the culture as reggae or the distinctive dialect, called patois. So in my best patois, when we did go a yaad (home, Jamaica), we nyam (eat, ate):
Fish Escoveich - A whole fish, usually fresh-caught Red Snapper, seasoned and fried in the skin. The fish is topped with pickled carrots, onions, and peppers, for a tangy, crispy bite. We had escoveich at popular Montego Bay restaurant, the Chill Out Hut, and in a fishing town called Alligator Pond, which is on the southern side of the island. There's nothing like fish straight from the sea.
Jerk Chicken!!! - Of course we had fire roasted Jerk Chicken from Scotchies! Piping hot jerk is even better with a Red Stripe. If you're ever in MoBay, be sure to include Scotchies on your itinerary.
Ackee and Saltfish - Ackee, Jamaica's national fruit, is sauteed with onions, peppers, tomatoes, and salt (cod) fish pieces. It is a breakfast favorite, usually paired with breadfruit and/or bammy (a thick flat bread made from cassava), and calla-loo (a spinach-like leafy green vegetable).
Patties - Also known as Empanadas, a meat filled pastry. A standby on the go snack. Think, Jamaica's version of the hamburger.
Brown Stew Chicken with Rice & Peas - My 94 year old grandmother made us a pot of brown-stew chicken with traditional rice and peas... The fact that she is 94 and still cooking is a feat, those reliable dishes always hit the spot.
Fresh Seafood - We were able to have fresh caught Lobster... both deep fried and steamed with Jerk Seasoning! I was also able to bring home my favorite local snack, peppered shrimp, which I will use in pasta later on.
RUM!!!! - You can't go to the islands without bringing back your fill of rum. Made from sugar cane, rums like Wray & Nephew, Appleton, and Sangster's are a "must have" for any visitor looking to capture the spirit of Jamaica at home.
I love Jamaica, she always leaves me satisfied. I can't wait to get back to her shores and kitchens. Here are some of the reasons why a foodie like me fully understands Jamaica's slogan, "Once you go, you know."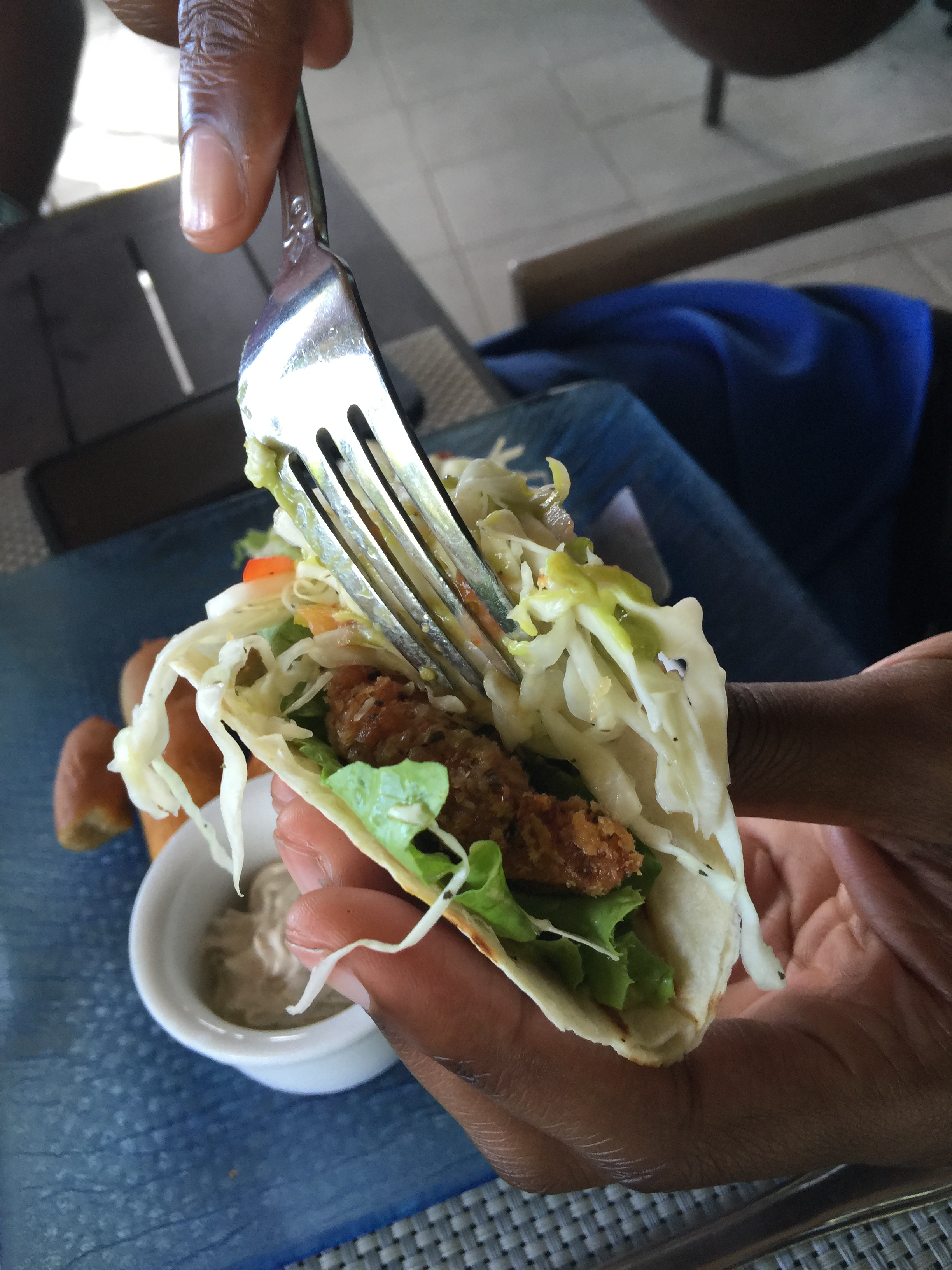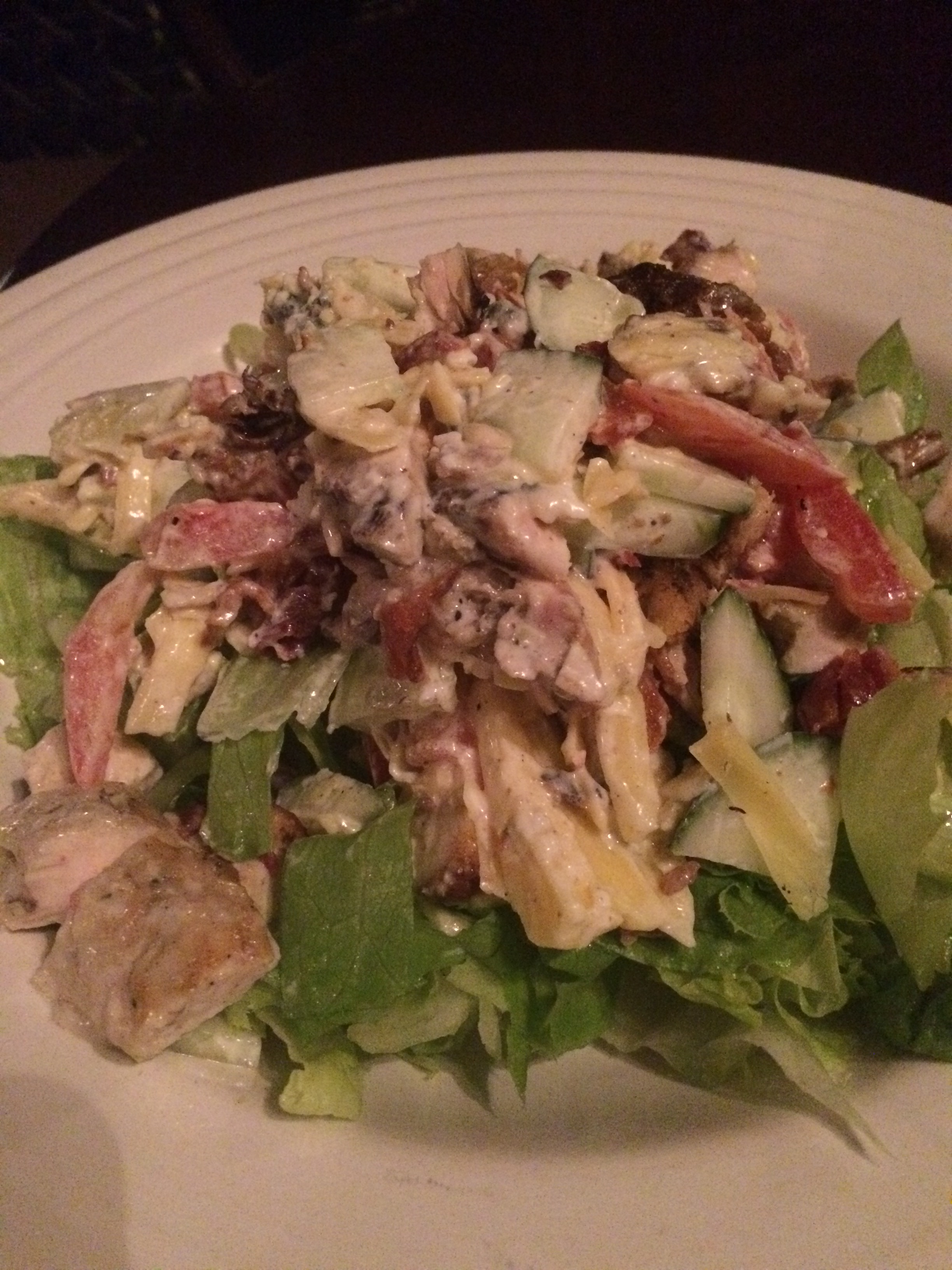 Curious about Jamaican Cuisine? Check out authentic recipes at Jamaicans.com!